Customized with your text and exact coordinates for only $45.00
LATTITUDE LONGITUDE SIGNS are fabricated using the exact process as all other Glass Tattoo Signs. The Finished size of each sign is 14 "wide and 3.5" high (includes cement backer board). You can order with a wire hanger or with Stainless Steel Screws and washers.
customizing your sign is easy

Select background

Customize It with your text
Add image(s) from our library or upload your own
don't see a background that you like ?
we love creating custom artwork !
We can combine elements from our backgrounds or start from scratch. Just send us your ideas for a fresh design concept that reflects your personality !
contact us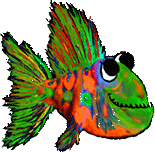 LIFETIME NEVER FADE WARRANTY
All our products are scratch resistant and guaranteed to never fade, even in direct sunlight.
ALL Glass Tattoo Company signs and addresses are created by printing images with glass frit (fine particles of colored glass) instead of ink. Similar to paintings within religious stained glass windows, our images are kiln fired to 1400 degrees resulting in the image becoming a part of the fusible glass. Our glass signs and addresses not only reflect light but the cool custom designs reflect your
personality as well !