Custom Never-Fade Beach Home Signs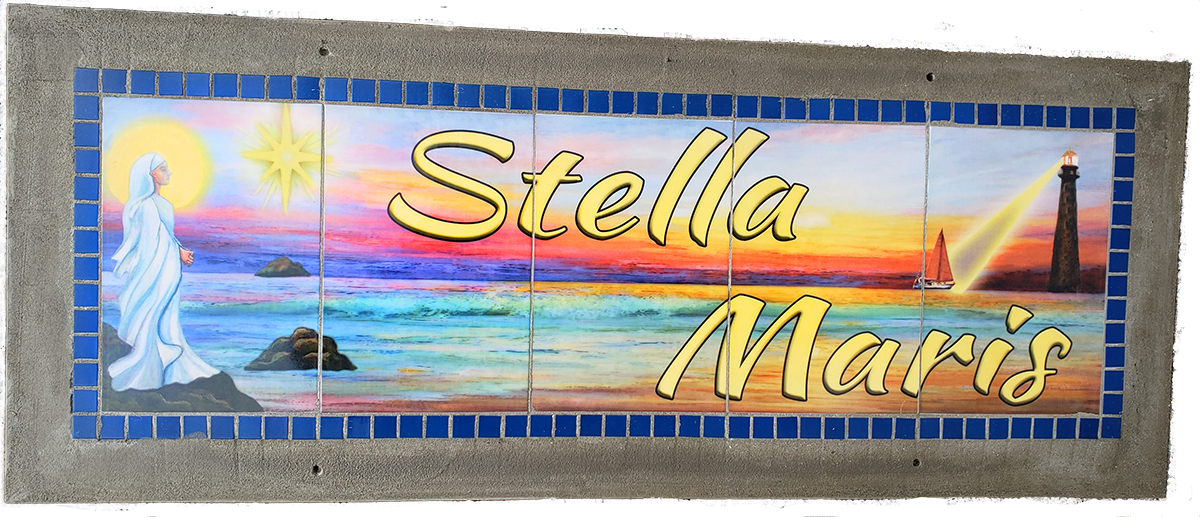 Glass Artist have Kiln Fired images into ceramics for thousands of years. These artist used ceramic pigments to hand paint their images (think Church Window). We use digital technology that allow for photo quality images to be printed with similar pigments. Our designs are created in Photoshop then transferred to glass and and kiln fired. The glass is then mounted onto Hardie Board and embedded into cement.  The Result.... 
A NEVER FADE Sign that also won't rust
. Perfect for Coastal Climates. We ask for a deposit to begin and 
you won't be billed for the balance until you say the concept is PERFECT!